Alumi Gathering, Naples FL and Updates
Alumni Gathering In Naples, Florida – March 11
Thirteen Alums and guests enjoyed a pleasant evening at Sam Snead's Oak Grill & Tavern in Naples, Florida.
Those attending were:
Bill Copp, A53 (Didn't make it in time for the photo)
Outreach Coordinator Jean & her husband Ray Miller, Honorary Alumna/us (far left)
Bill & Amal Kibler, '80 (middle-right)
Doug & Donna Nykolaycuyk, '87 (far-right)
Sec: Brian Morabito, 1990 (middle-left)
Pres: Mike & Desiree Dewitt, 2001 (kneeling; Desiree took some of the photos)
Brian Kuhlman, 2001 & guest (Didn't make it in time for the photo.)
Association president Mike DeWitt 2001 welcomed everyone.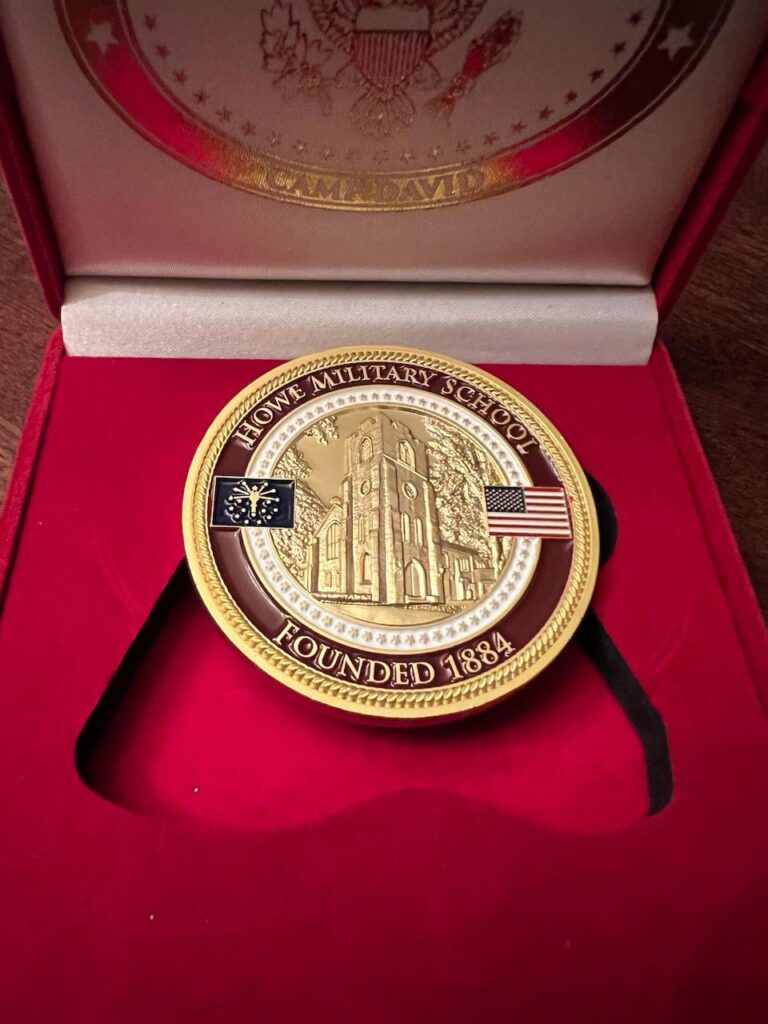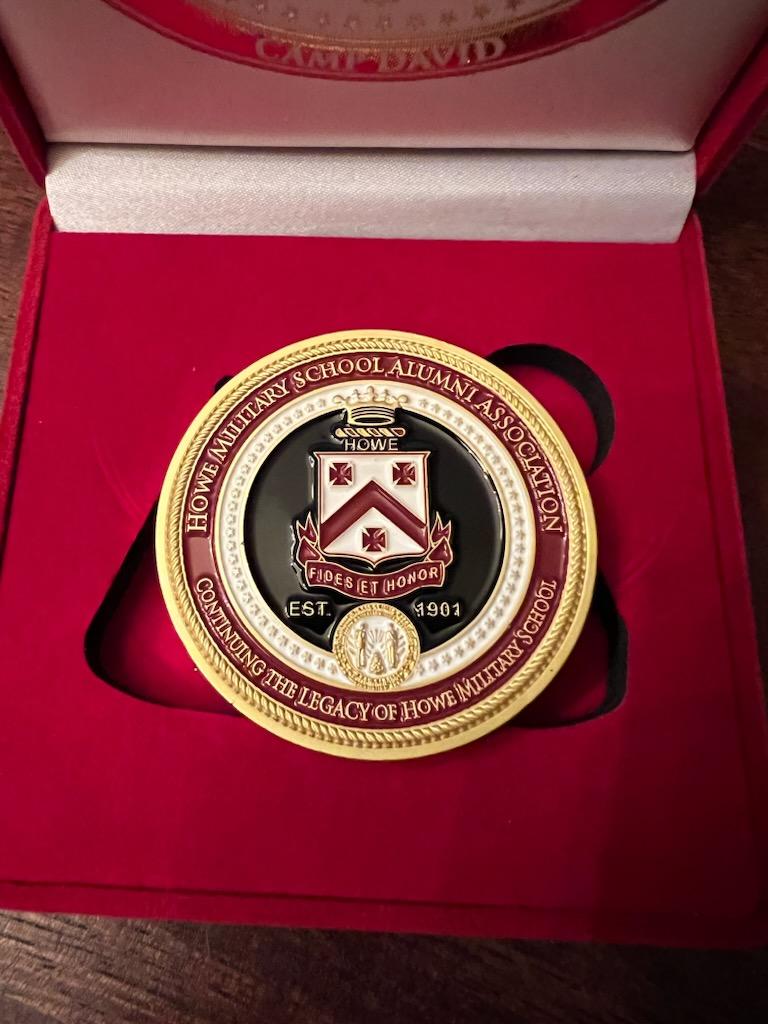 The first presentation of our Association's new Challenge Coin was made to Bill & Amal Kibler '80.
Under development for over two years, these particular Challenge Coins recognize those individuals actively leading, assisting or substantially supporting the Mission of the HMSAA. They are symbols of mutual commitment and are awarded in appreciation for uncommon efforts as past-president Fred Seibold, '53 says, "to keep the legacy alive." They are not meant as "door prizes" for attending an Alumnae/i gathering or annual weekend, which is why only a few were awarded that night. They won't be available for purchase, and due to their limited number are anything but trinkets to be loosely or generally distributed. Should you receive one, it means you rose to the challenge, but it doesn't end there: when you recognize an opportunity to do so, you're encouraged to pass that challenge on to the next person who is willing to share in the Alumni Association's Mission. Thank you for your support over the years, Amal and Bill.