Howe Military School Alumni Association
The Howe Military School Alumni Association, Inc. is an Indiana not-for-profit 501(c)(3) corporation chartered in 1972 to continue the unincorporated Association founded in 1901 to provide support to, the School and its Cadets and Alumni and to provide a venue for Howe Alumni to get together and reminisce, both at its Annual Meeting and at Regional Meetings more locally convenient.
Howe School was founded in 1884 by a bequest from banker-lawyer John Badlam Howe to the Episcopal Diocese of Indiana to establish a grammar school for boys.  In 1895 high school grades were added as Howe Military School was established.  The School briefly dropped "Military" to welcome the 21st century, but quickly renamed itself Howe Military Academy until it closed in 2019.  The School hosted an Army Junior ROTC unit from 1918 until 2019.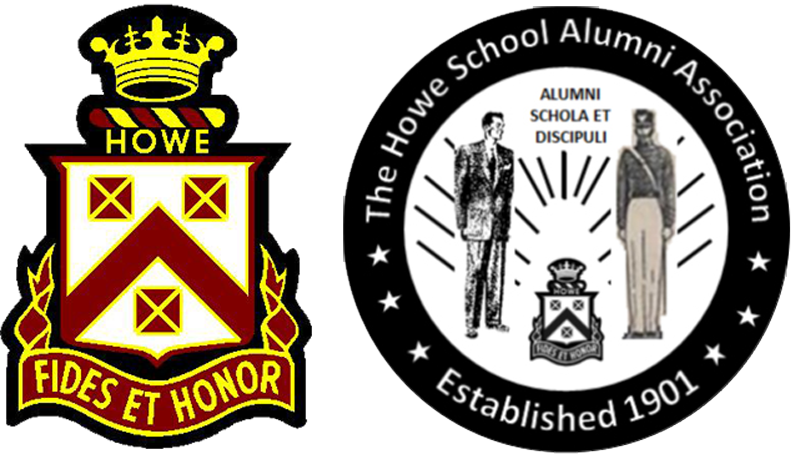 This Association has preserved 135 years of Howe memorabilia at the Howe Alumni Club in Sturgis, Michigan, where some will be exhibited each year at our Annual Meeting.
We have digitized many Tatler yearbooks, which can be viewed online.
Your donation helps fund more digitizing of both Tatlers and the School weekly paper, The Howe Herald.
We also issue monthly newsletters and history notes.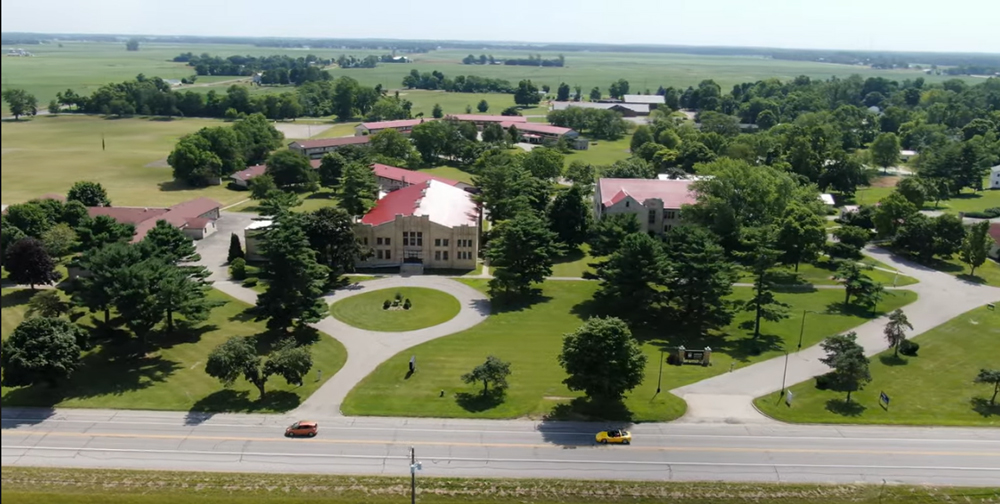 Your Howe Military School Alumni Association (HMSAA) is happy to remind you that a 25-minute video about Howe is now available for free viewing and/or downloading on YouTube. It was produced by History In Your Own Backyard, which lists videos by state and county. The video offers a convenient way to explain your Howe experience to friends and relatives. The drone aerial footage in the video gives us a new view of Dear Old Howe.
The mission of the Howe Military School Alumni Association, Inc., is to support the interests of Howe alumni and alumnae, friends, family, and affiliates, by preserving memorabilia, hosting events, fundraising, and connecting individuals through fellowship, so as to continue the legacy of Howe, and to make the memorabilia accessible to anyone wishing to learn about the Church-related military prep school as a method of formation for teenagers.
News & Events
135 Years' History in the Alumni Club Class Pictures of the Honor Classes on the far wall. The beautiful fall weather in Sturgis over Alumni Weekend enhanced the camaraderie of renewing old friendships and exchanging stories about life at Dear Old Howe. None of those stories can be verified after all these years, but.... the best one I heard all weekend was this: first, remember that Howe Military means just that; everyone has a weapon. Most cadets have a rifle, while senior non-coms and officers have swords or sabres, respectively. The story described alleged local teen hot-rodders screeching around the School driveways. The second day this occurred, the story goes, barracks windows opened and many rifles were pointed at the trespassers. Not knowing that the rifles had no firing pins, the trespassers left in a hurry and didn't return, according to the story. Chortle. Registration began Friday at the Alumni Club, 1505 East Chicago Road, Sturgis. Many had already registered online on the Association website. About 1700 a group journeyed to the former campus for a tour of St. James Chapel and group photo. Great Commission University Board Chair Pastor Nicolas Haman graciously opened the Chapel for our visit. The Rev. Philip Morgan, former Chaplain of Howe, led us in the School Prayer. Chaplain Morgan very generously brought a large box of memorabilia from his tenure at Howe which he donated to the Association. After our Chapel visit this group photo was taken: Front row L-R: Kenneth Hedgeman '80, John Ott '72, Father Philip Morgan, Fred Seibold '53, Crystal Vaughn '12. Back row L-R: Greg Forsyth '80, Dan Hersey '80, Brian Morabito '90, Charlie Snouffer '72, Larry Willoughby '69, Doug Zierle '81. A pizza supper and libations were savored at the Alumni Club while Howe memories were shared, along with catching up on everyone's life since Howe. Saturday dawned sunny and crisp, too. The Annual Meeting began at 1300 hours. The financial [...]
About two dozen Howe alums gathered on a beautiful summer Saturday, August 13, 2022, at Rick's Cafe Boatyard to share memories and catch up about each others' lives.
Stay up to date on the Latest News from Howe Military School Alumni
Join Our Mailing List