Howe Military School Alumni Association
The Howe Military School Alumni Association, Inc. is an Indiana not-for-profit 501(c)(3) corporation chartered in 1972 to continue the unincorporated Association founded in 1901 to provide support to, the School and its Cadets and Alumni and to provide a venue for Howe Alumni to get together and reminisce, both at its Annual Meeting and at Regional Meetings more locally convenient.
Howe School was founded in 1884 by a bequest from banker-lawyer John Badlam Howe to the Episcopal Diocese of Indiana to establish a grammar school for boys.  In 1895 high school grades were added as Howe Military School was established.  The School briefly dropped "Military" to welcome the 21st century, but quickly renamed itself Howe Military Academy until it closed in 2019.  The School hosted an Army Junior ROTC unit from 1918 until 2019.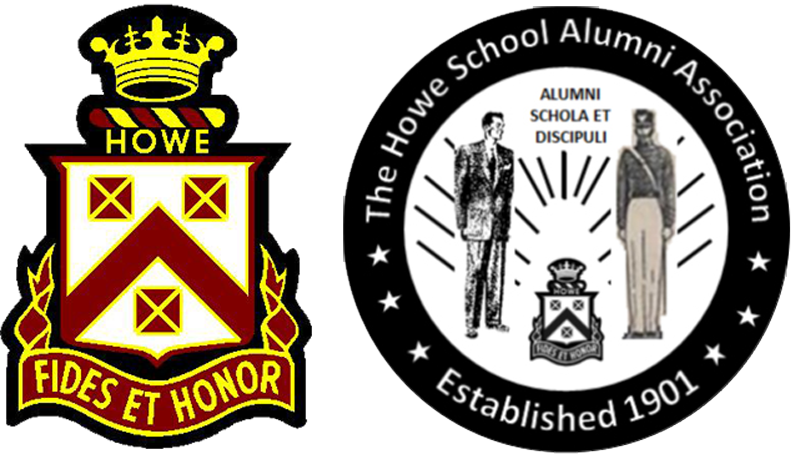 This Association has preserved 135 years of Howe memorabilia at the Howe Alumni Club in Sturgis, Michigan, where some will be exhibited each year at our Annual Meeting.
We have digitized many Tatler yearbooks, which can be viewed online.
Your donation helps fund more digitizing of both Tatlers and the School weekly paper, The Howe Herald.
We also issue monthly newsletters and history notes.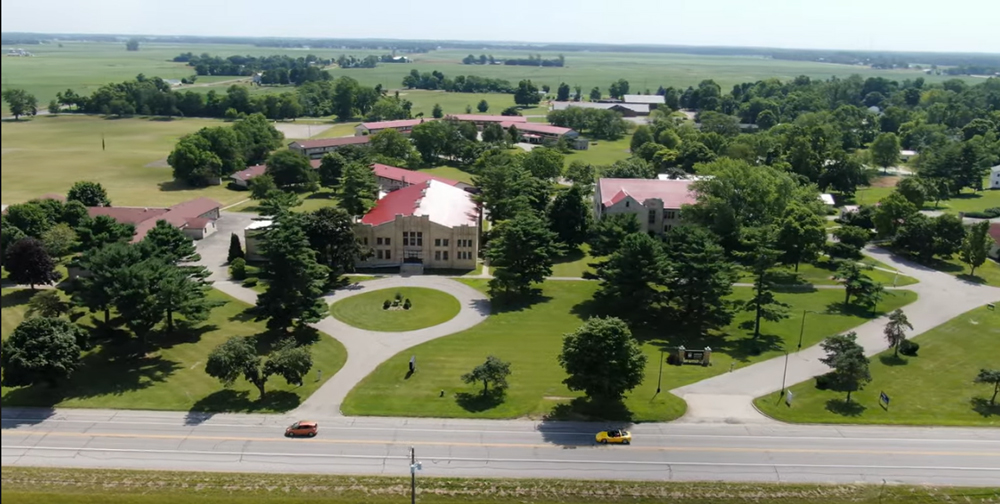 Your Howe Military School Alumni Association (HMSAA) is happy to remind you that a 25-minute video about Howe is now available for free viewing and/or downloading on YouTube. It was produced by History In Your Own Backyard, which lists videos by state and county. The video offers a convenient way to explain your Howe experience to friends and relatives. The drone aerial footage in the video gives us a new view of Dear Old Howe.
The mission of the Howe Military School Alumni Association, Inc., is to support the interests of Howe alumni and alumnae, friends, family, and affiliates, by preserving memorabilia, hosting events, fundraising, and connecting individuals through fellowship, so as to continue the legacy of Howe, and to make the memorabilia accessible to anyone wishing to learn about the Church-related military prep school as a method of formation for teenagers.
News & Events
Our Association has not been able to revive the Class Agent program, even for Anniversary Classes at Alumni Weekend. We are considering a Decade Agent program to enhance communications between Cadets of a decade.
A casual lunch meet-up has been scheduled for Wednesday, October 4th, 2023 from 11a-1pm at the Paradise Buffet (1411 Shook Dr., Auburn) for the first in a hopeful series of these in the region.
Stay up to date on the Latest News from Howe Military School Alumni
Join Our Mailing List