Chapel Collapsing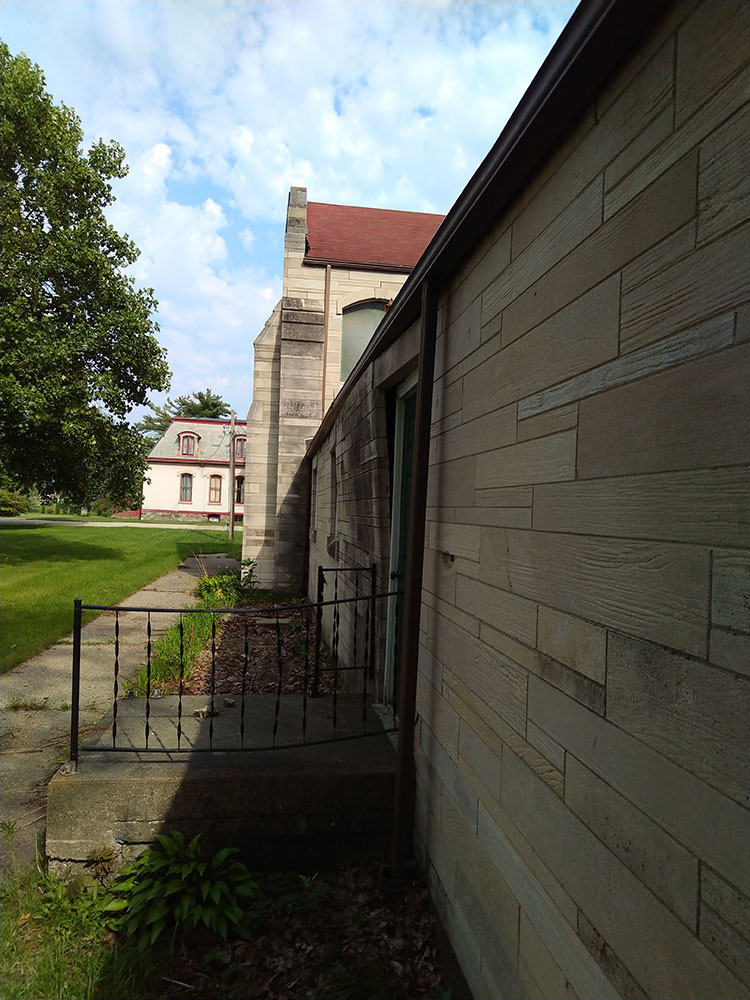 With profound sadness we must report that years of deferred maintenance have resulted in the unmistakably stark beginnings of structural failure on our beloved St. James Chapel. The heartbreaking picture above was taken by Brian Morabito '90, on a brief campus visit 19 August 2023 planning for Alumni Weekend.. The 1955 limestone veneer next to the ambulatory side door has pulled away from the 1902 yellow brick, due to failure of the metal ties binding the two layers together. Probable cause: water getting between the two layers and freezing.
There has been interior plaster damage from roof leaks, which also severely damaged the Kimball organ. The roof to the Mothers' Chapel has failed. There is serious old termite damage to the east end of the ambulatory floor. The termite galleries are openly visible in the floor beam next to the north stairwell to the crypt. A termite treatment was applied in 2019.
We report this news with deep regret, but must keep you informed so you can plan a visit to this iconic building soon while much of the interior remains intact.
Your Association is planning a walk-through tour of St. James on Alumni Weekend.
Plan for a St. James visit during October 6-8, 2023; register online. The clock is ticking.