Alums Enjoy Regional Gathering In Naples, Florida
A group of happy Howe diners gathered at Sam Snead's Grill and Tavern in Naples, Florida, Saturday, 19 February 2022, to reminisce about Dear Old Howe and get each other up-to-date on their lives and times. HMS Alumni Outreach Coordinator Jean Miller described the venue as "awesome."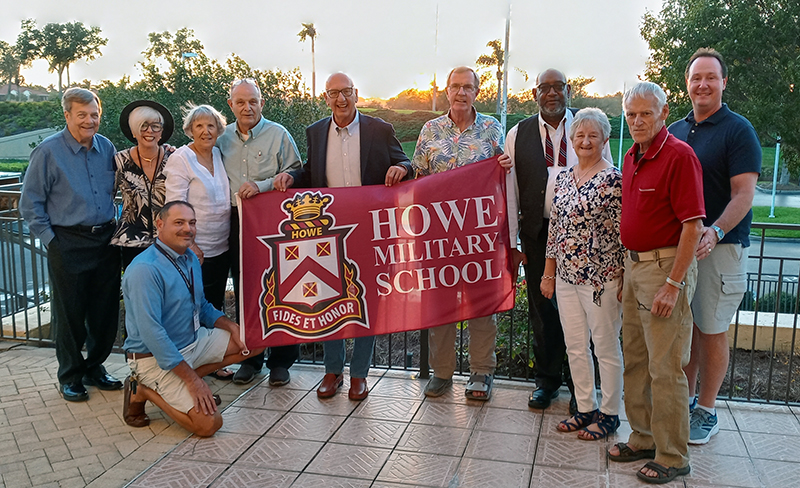 Left to right in the group photo:
Ron and Karen Swensson '63, Margaret & Bill Copp '53, Don Dian '60, David Strawbridge '63, James McKnight '78, Jean & Ray Miller (Jean is an Honorary Alum), Doug Nykolaycuyk '87, and Brian Morabito '90, kneeling. Not pictured were Bill & Amal Kibler '80, who arrived after the photo was taken.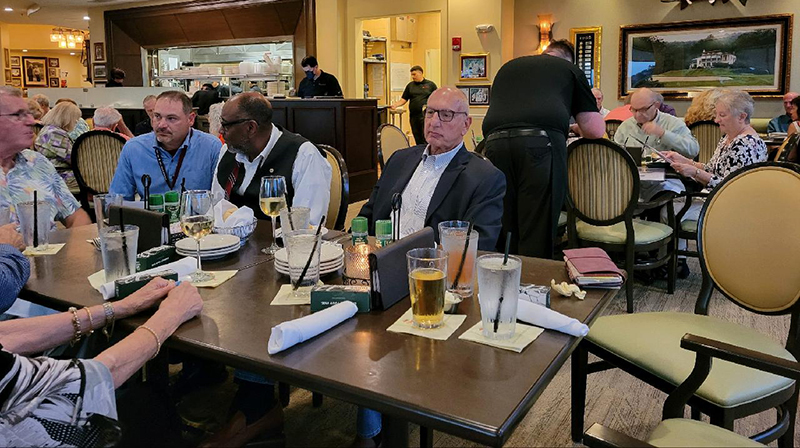 Here the happy diners enjoy Sam Snead's fine food.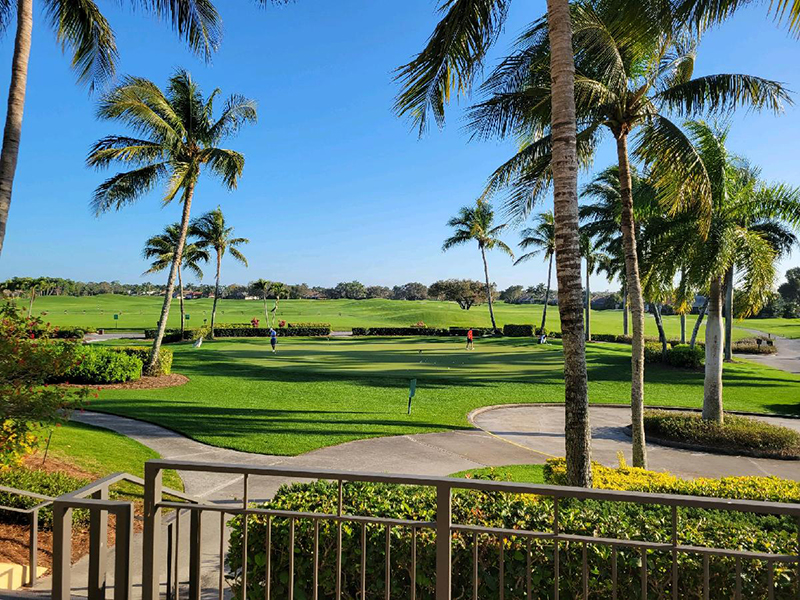 A glance out the dining room window shows the beautiful golf course
A moment of silence was observed on the passing of Carl A. "Pete" Rehm, Jr., '53, who died on Wednesday, 16 February 2022. A recent Michigan legal matter involving a bequest to Howe Military School was mentioned. Upon the advice of Association legal counsel, HMSAA did not participate in the probate trust matter. If you have Howe Military School in your will or trust, please change it to Howe Military School Alumni Association so your generosity can help HMSAA preserve the legacy of Howe. FYI the corporate entity The Howe School, Inc., (corporate name of HMA) is in the process of being dissolved.